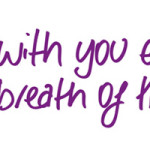 After almost 4 years of campaigning by Asthma UK, the law is changing to keep children with asthma safe at school. From 1 October, children will have access to a spare emergency inhaler at school.
 
Previous legislation meant it was illegal for schools to have a spare emergency inhaler, even though exemptions existed for organisations like the Royal National Lifeboat Institution and the armed forces.
 
This is great news, but we want to do more. Shockingly, the National Review of Asthma Deaths found that children who died from asthma were more likely to have received poor care than adults. This absolutely has to change.

If you have a child with asthma download an action plan now. It's essential you have one to help you understand your child's symptoms, how to use an inhaler properly, how to know if their asthma is getting worse, and what to do about it.